BMW shares new feature coming to pure electric Neue Klasse lineup
BMW released details for its new head-up display: the BMW Panoramic Vision. The new feature will roll out to pure electric models using BMW's redesigned Neue Klasse(NE) platform. 
"The windscreen becomes a single large display with our new BMW Panoramic Vision, opening up completely new possibilities for the design of our vehicles. Whether the driver decides themselves which information they want to display in their own field of vision, or that all occupants can see the entire content," described Frank Weber, a member of BMW AG's Board of Development.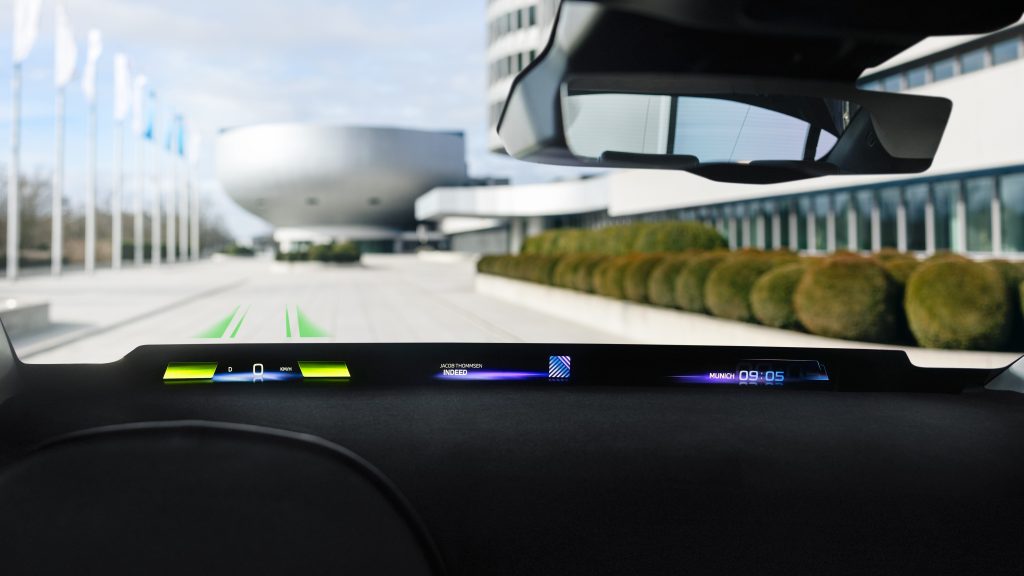 "The revolutionary projection and the significantly more clearly structured cockpit give an impressive new feeling of space and driving. We are taking our proven "eyes on the road – hands on the wheel slogan to a new level," Weber added.
The BMW Panoramic Vision will work with the luxury automaker's new BMW iDrive control system for the Neue Klasse. The redesigned heads-up display will show information relevant to the driver and passengers. 
BMW Neue Klasse Lineup
Earlier this year, the luxury German automaker announced that Neue Klasse would be the name of its new dedicated EV platform. The electrified NE lineup will eventually supersede BMW's CLAR-based EVs. 
BMW plans to kickstart the NE-based lineup by releasing an i3 sedan and an iX3 using the Neue Klasse platform. The German automaker plans to start initial production on the NE i3 sedan and iX3 SUV by 2025. 
The i3 sedan and iX3 are available on the market today, albeit on a different platform. The i3 is made exclusively in China and sold in the Chinese auto market. Meanwhile, the China-made iX3 is sold in other countries, excluding the United States. 
Earlier this month, BMW announced plans to sell more electric vehicles in the future. The NE lineup might help BMW reach its goals. 
The Teslarati team would appreciate hearing from you. If you have any tips, contact me at maria@teslarati.com or via Twitter @Writer_01001101.
BMW releases details about Panoramic Vision HUD for electric Neue Klasse lineup